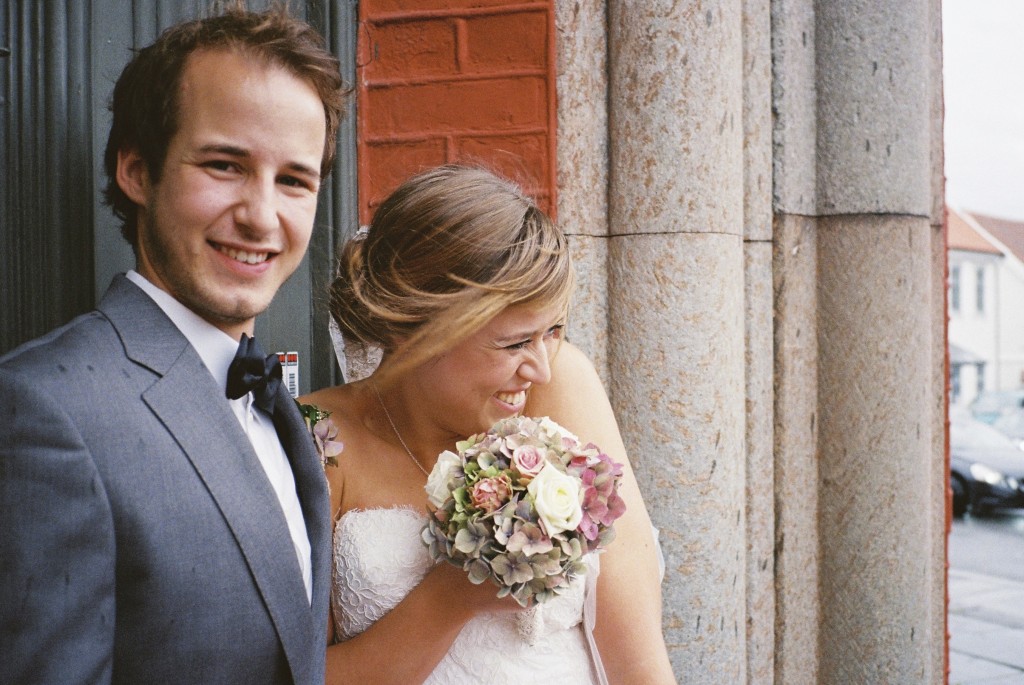 My friends Anna and Alexander, who celebrated their love and promises last autumn. Shot with Contax T2.
I have to admit, this project is killing my creativity. There is some need for adjustments. 
I have fulfilled February, minus one day. I am not able to get it developed in a few days yet (see, one of the problems…) bur sure will. It is an Ilford XP2, black and white C41 film, that I get developed and scanned here: http://stavangerfoto.no/Produksjon/Fremkall-film Sooo, thankful for you guys!
The adjustment is – I will still shoot a roll a month, but not necessarily one frame per day. That makes it a little bit more relaxed. After all, I have 4 kids… Maybe I also will use some of my other cameras for the project. Time will show.
As I am diving into the analogue world, I discover there are other nerds like me…. Last Saturday I attended a workshop led by excellent Rune Bergan at Stavanger Foto. Slow down, think, compose, shoot. Imperfect is often better than perfect.
Tomorrow, I'll go skiing with my colleagues, I think I'll bring a Yahica T4D along.