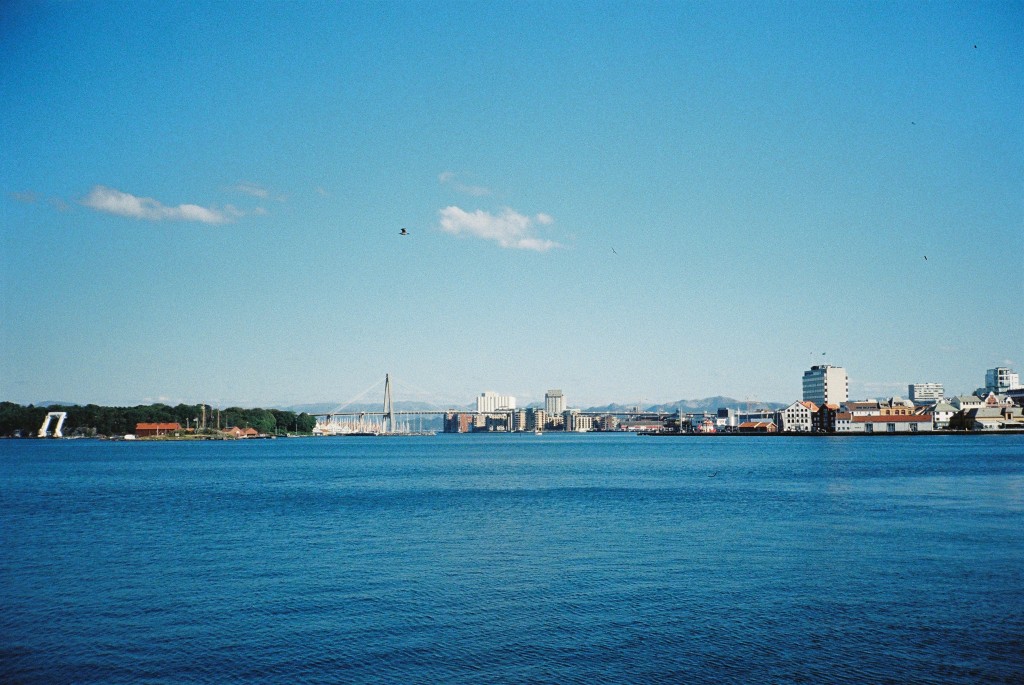 Today I developed a roll Lomography colour film, and I just wonder: Who needs Portra and other expensive films when these dirt cheap rolls do the job?
All pictures shot with my beloved Contax T2, except this, which shows a japanese little engineering masterpiece: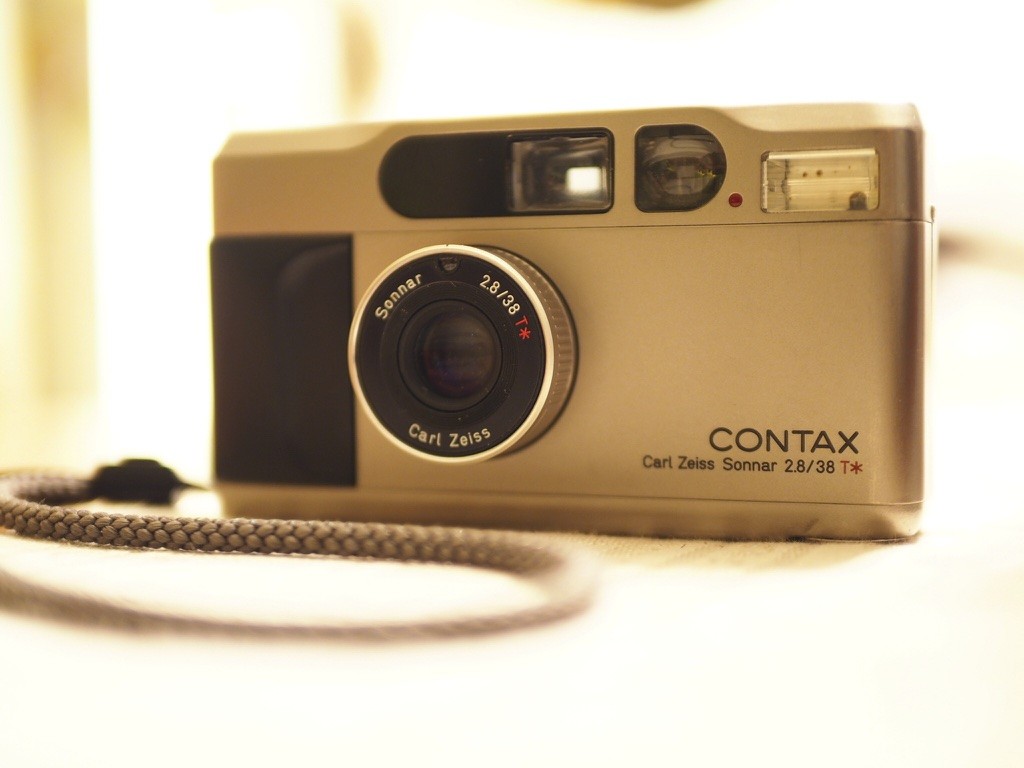 As you may guess, as a pastor I sometimes have the joy of conducting weddings. I always try to get outside with a camera or two to document the moment. Here from my friends Anna and Alexander's wedding at St. Peter's Church in Stavanger.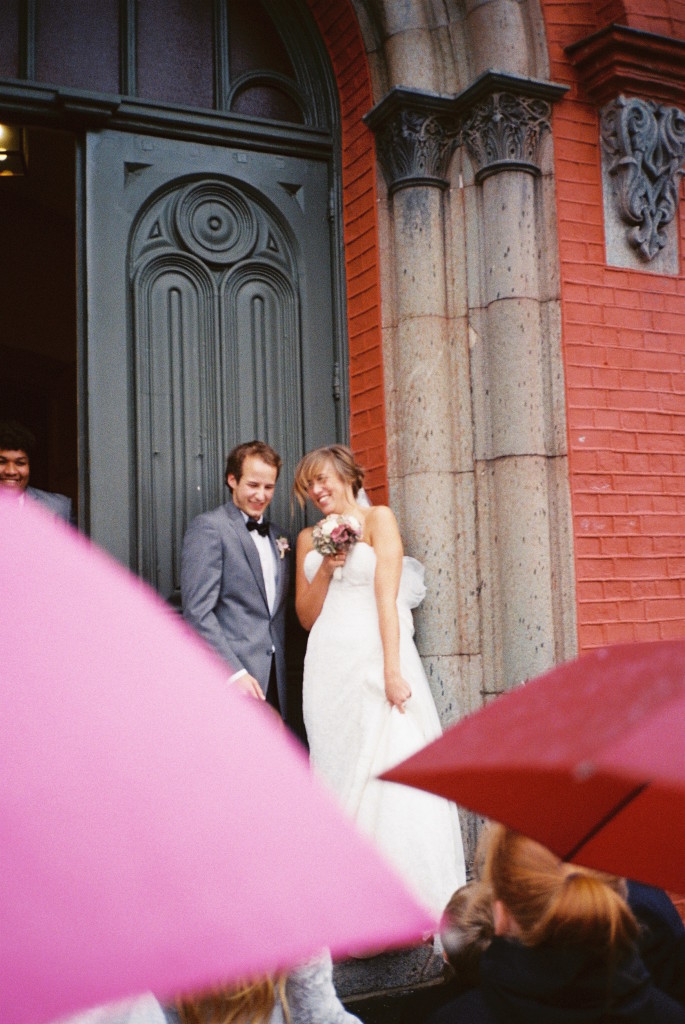 It was not only rainy, but also quite windy that day: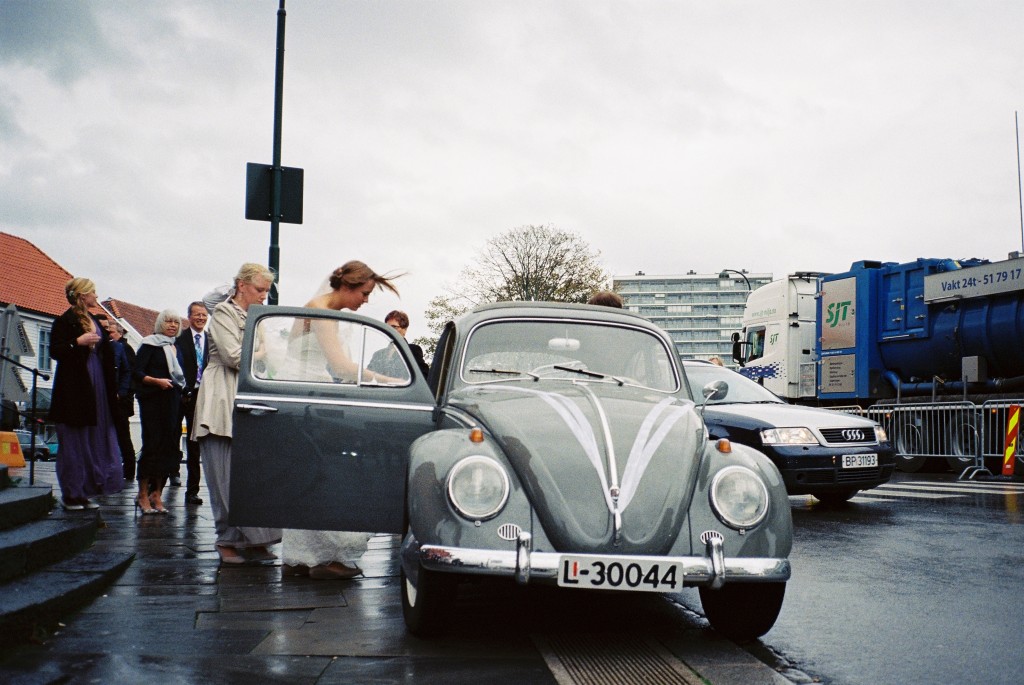 From the roll I'll show the place where my wife is from, Sokndal, about 100 km south-east of Stavanger: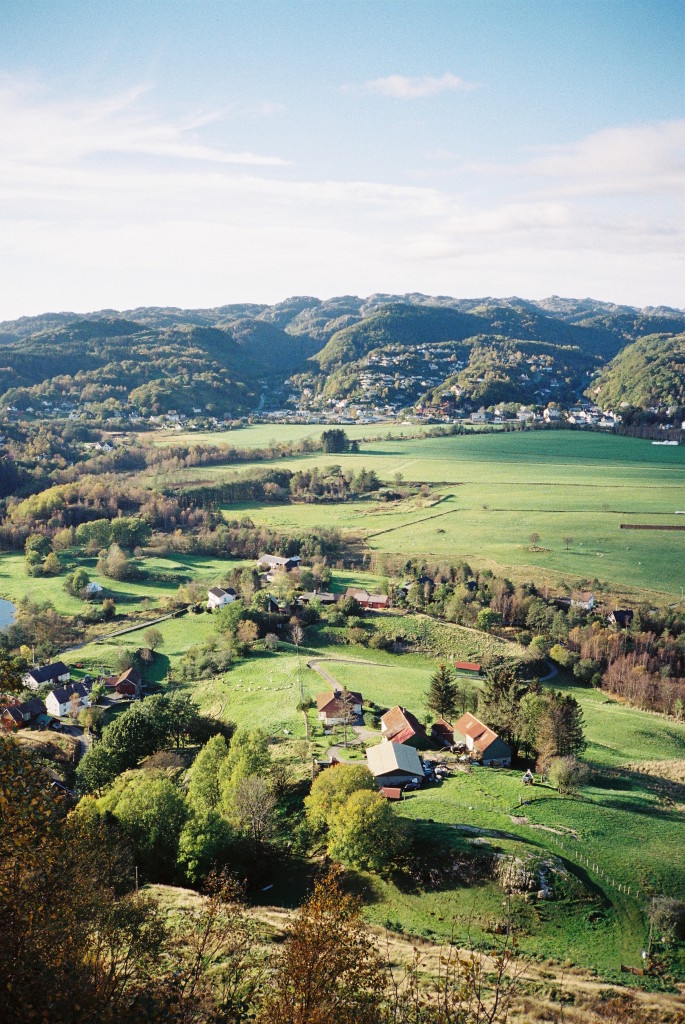 This is taken from «Stranno» viewing south west towards Foksteinan: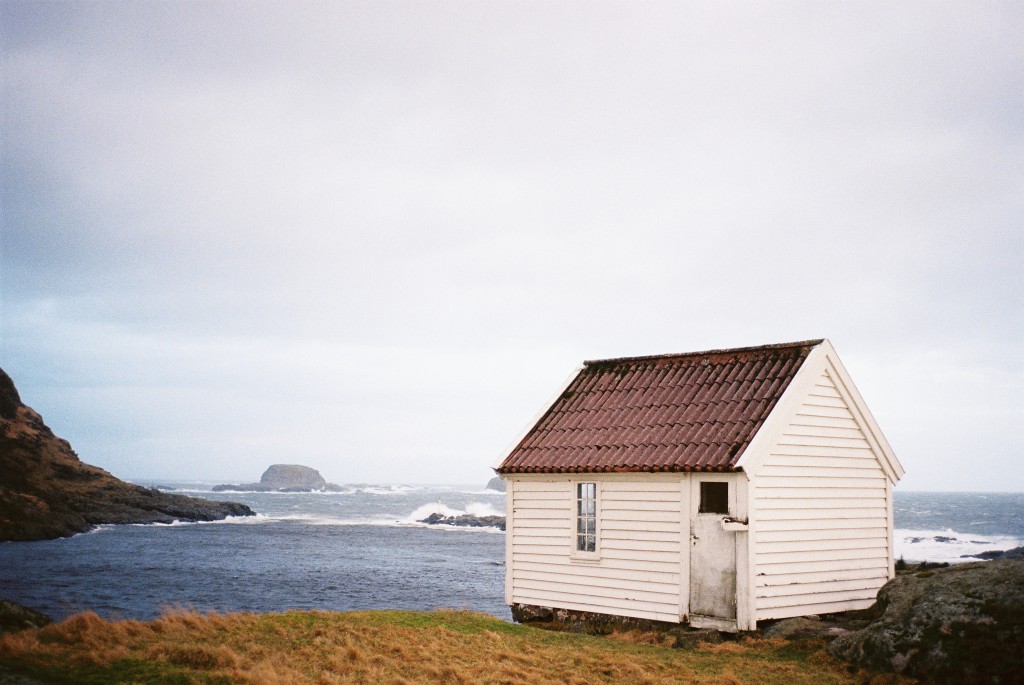 It can be a lot of water sometimes. This is from January 1, 2015: